Enjoy this post by local fishing legend Len Harris!
"Ski" by Len Harris
I first met him in 2002. My attorney friend Karl Kaminski set up the meeting after I got off work. We met at the Essen Haus in downtown Madison. Karl and I had trout fished together a couple times and Bob was a brook trout fishing nut.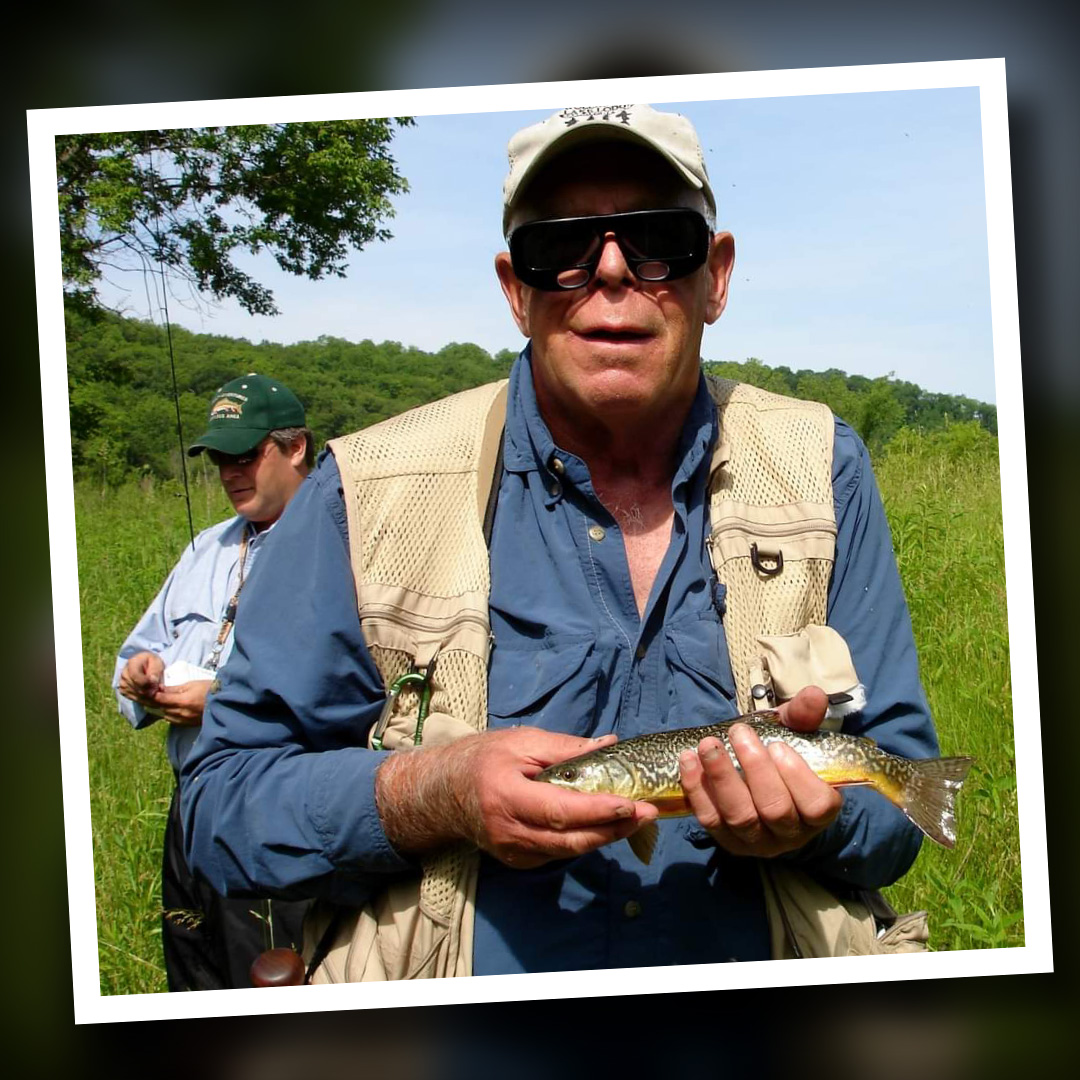 The first time I met Bob we exchanged a firm handshake. I could not help but notice Bob was wearing his Super Bowl One and Two rings. He wore one ring on each hand. I also noticed Bob's gnarly fingers. The majority of them were crooked and his knuckles were oversized due to jamming them and dislocating them often during his playing days.
He wasted no time and told me he was interested in chasing trout with me. My buddy Karl had painted me as the local trout angler in the know. Bob's favorite type of trout was brook trout. He was a strict catch and release angler. His method of chasing brookies was simple. The lower half a crawler was placed on a long shanked baitholder hook on a size eight. There was a very small split shot placed fourteen inches above the hook. Bob casted up stream and slowly bounced the crawler off the bottom back to him.
Bob had learned the technique from a Native American tribe near Green Bay when he played for the Packers. Bob was made an honorary member of the tribe. Bob fished many of the streams on the tribal lands near Green Bay during the break between training camps.
I was invited to go on a fly in trip with the Skoronski family once in Canada because someone cancelled. They were going to pay my way and all I had to do was pay tips to the guides and food. It was too short of notice and I could not get off of work. When Bob got back he showed me some photos of the giant pike they caught. He told me his arm actually got tired from catching so many huge pike. Bob was very generous. Bob invited me numerous times to the duck hunting club he owned in northern Illinois. I passed on the invites. If is flies it was safe from me. He gave me four packer tickets for four years in a row to the home Vikings games. I hate the Vikings and still do.
Bob and I fished together from 2002 until 2009. Bob used a wading staff for the last two years we went out. Bob had bad knees caused by his playing days. His doctors recommended having both knees replaced. Bob was bashful about knee replacement due to other medical conditions he had. The brook trout excursions ended in 2009 when the pain in his knees made it unable for him to continue.
During those years I fished with Bob and his sons Ron and Steve often. Ron is a worm guy too. Steve was a panther martin man and preferred brown trout. Ron is a well known big game hunter and Steve manages a couple businesses he owns. I attended many social gathering with the Skoronskis. They were active in Cancer Research and sponsored many fund raising events.
In 2004 Bob introduced me to his lifelong friend Coach Bobby Knight. Bob, Bob and I went out about a dozen times together. Knight and Skoronski could tell tall tales better than anyone I had ever met. The stories varied from riding all over the United States with Curt Gowdy to being inside the huddle at the Ice Bowl before for the famous quarterback sneak. Few know the sneak was called with a hand audible from Starr and his center Bowman. The line blocked for a different play called. Bart Starr changed the play at the last instant when a cowboy player moved into the hole they were going to run in. Bob was called "Ski" by his packer teammates. I called him Bob. I was unsure what to call Coach Knight at first. Bob called him Coach so that was what I called him too.
Knight had many tales also. Bob and Bob were old school. They loved catching trout and lots of them. The sizes of the trout didn't matter. They both were strict catch and release anglers. A few times I went with Knight alone due to Skoronski having knee problems. Knight was almost impossible to get off the stream if the trout were still biting.
In 2008 Bob and his two sons were fishing with me in southern Crawford County in search of brook trout. I picked the stream we were to fish in due to my recent success there with a brown and brook trout hybrid called a tiger trout. Tiger trout are literally as rare as hen's teeth around here. It is even more so these days with the serious decline of the brook trout population.
We went directly to the stretch I had caught a tiger trout in the week before. I have only caught 17 tigers in my entire life. It was an unusual outing. Bob caught two tiger trout and his son Ron caught one also. Just before we exited the stream I grabbed my rod from the vehicle and casted four times and also landed a tiger. It was a four tiger outing. The odds of doing this are almost the same as being struck by lightning.
I visited Bob's home a couple times. He had a football shrine in his basement. I tried on his Super Bowl One and Two rings. All of our meetings and outing usually ended with us talking football. He reminded me that the Packers had won the most championships of all time. Before the super bowl era the packers ruled the championship games.
Bob always had inside information. He knew Favre was being traded before anyone else and shared it with me. Bob said the best offensive lineman he ever met was Gale Gillingham. Bob was a family man and didn't get into the debauchery that many of his teammates did during the golden days of the packers. He told me players back in his time played while hurt. His bonuses after big games were tiny compared with what current players get. Most injuries were treated with a couple whirlpools and lots of tape.
Bob went to the big brook trout stream in the sky October 30th a couple years ago. I sure hope he finds all of his football friends in heaven to talk about the old days and how great it was to be a Green Bay Packer. What is even more important I hope the trout streams in heaven are full of large eager brook trout.