Hogback Prairie is owned by the DNR and was designated a State Natural Area in 2002.
Hogback Prairie State Natural Area, is a 192-acre preserve in Crawford County near the Kickapoo River.
Hiking

Showshoeing

Cross-country skiing

Wildlife observation

Hunting

Trapping

Fishing.

Scientific research (permit required)
Outdoor education
Wild edibles
Pets
Camping and campfires
Collecting of animals (other than legally harvested species), non-edible fungi, rocks, minerals, fossils, archaeological artifacts, soil, downed wood, or any other natural material, alive or dead.
Collecting for scientific research requires a permit issued by the DNR
Collecting of plants including seeds, roots or other non-edible parts of herbaceous plants such as wildflowers or grasses
Drones: Flying-related activities, including the use of drones, hang-gliders and model airplanes, are prohibited.
Permission may be issued by the SNA Program for the use of drones for educational or research purposes.
Geocaching
Horseback riding
Rock climbing
Vehicles, including bicycles, ATVs, aircraft, and snowmobiles except on trails and roadways designated for their use
Learn More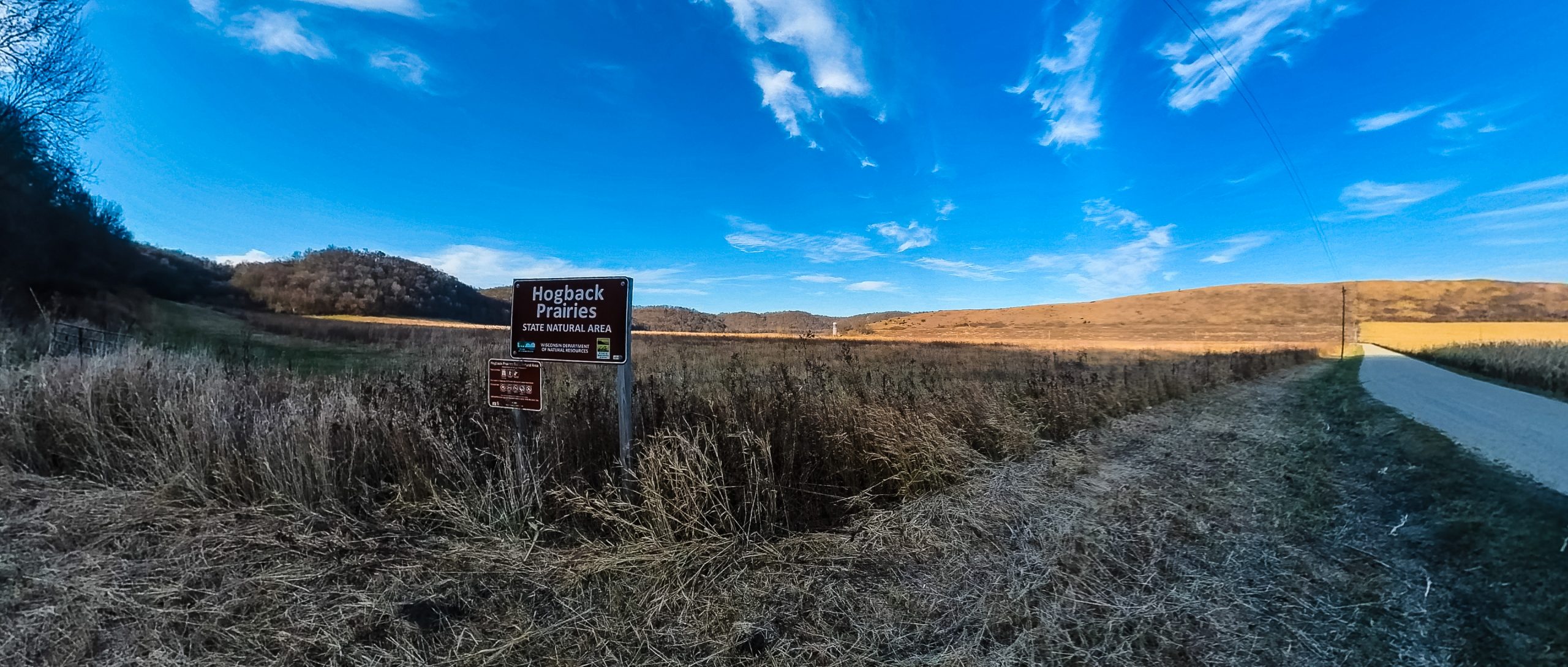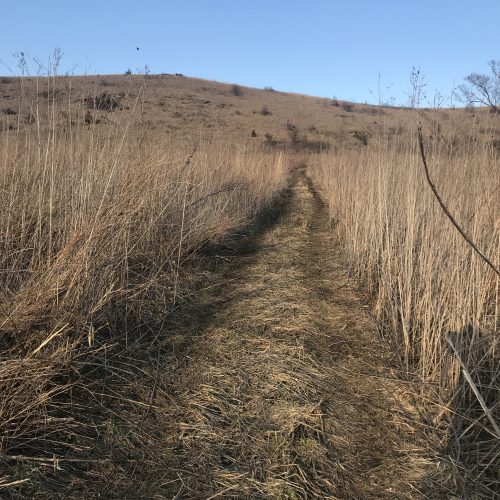 Hogback Prairie is situated on a narrow, steep-sided limestone-capped ridge that rises 300′ above the Citron Valley. The hogback's western and eastern slopes support dry prairie vegetation from the ridge's crest down to its bases as well as a small segment of north-facing prairie.
While there is no designated parking area, visitors can park anywhere along the road and climb up the ridge to take in the view.
Highly recommended at sunset any time of year, the hike along the ridgetop is not long, but gives panoramic views of the surrounding valley.